Linking the Marijuana Industry since 2008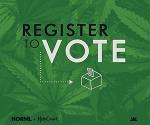 Vermont Patients Alliance

Vermont Patients Alliance
River St,
Montpelier, Vermont 05602




View Map

Medical Marijuana Dispensary
Education and Advocate
Marijuana Laws Compliance Consulting

Our hours are by appointment only. To schedule an appointment please call 802 225.6786 or email us at: infoATvtpatientsalliance.org

802 225.6786

WebSite

Email

Mission: Scientists, physicians, and nurses, working together with the local business community, organized Vermont Patients Alliance, Inc. as a non-profit corporation for charitable, scientific and educational purposes, to assist and support Vermont patients suffering from debilitating medical conditions.
Updated: 3/17/2020
Listing Update Code: 786
We make every effort to provide timely and accurate information, however we cannot guaranty the accuracy of these listings.
To correct a listing, please use the corrections link or contact the web master, Mark.

This web site contains no advertising. Listings in this directory are licensed business.
Reviews and editorials are the opinion of the author, not those of the National Cannabis Review.

No Sign In -- Minimum Digital Footprint
Reduce violence on the border, support local growers, keep your cash in your community, and get consistent quality
Legalize It World Wide!
.