Linking the Marijuana Industry since 2008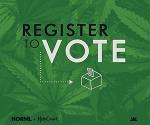 Industry News


Going Green Sweet Home
Sweet Home OR


3360

Spreading Education & Good Medication to the Sweet Home/Lebanon/Brownsville/Cascadia Areas in a Professional, Compassionate Setting


Open





Otis Collective
Otis OR


15994

Otis Collective is an OLCC 21 Recreational and Medical Dispensary located in Otis, OR. Serving Otis, Lincoln City, Lincoln County, Newport, Pacific City and surrounding areas. Just off Hwy 18, with plenty of parking, and easy on easy off access. Stop by and see us on your way to...

Open





Pakalolo PDX, LLC
Portland OR


15010

Pakalolo is a family owned and operated Licensed Medical Marijuana dispensary in Southeast Portland, Oregon. Our mission is to provide safe, high quality Cannabis to OMMP patients at fair prices. We serve our patients in the spirit of aloha and wish to share with everyone our kno...

Open





Alberta Green House
Portland OR


15006

A Trusted Dispensary
ConcentratesSticky and ShinyAll Safely ExtractedWe provide the cleanest and healthiest cannabis oil. Our concentrates have a perfect balance of THC and CBD for specific ailments. EdiblesMouth WateringBaked TreatsEvery bite of our sweet and savory selection...

Open





TLC Lab Supply
Medford OR


3408

Thin Layer Chromatography testing has been used in labs for years. It is taught in many University chemistry courses, with these kits it will allow the testing for THC, CBG, CBN, CBD, and more in cannaboid plant substances and products. This test is in full compliance with the g...

Open





High-Way 420
Seaside OR


3092

Highway 420 is an open to the public retail store which carries a wide variety of both economical and heady local glass as well as a large selection of vaporizers, grinders, wood,metal pipes, and stone pipes, hidden safes, and acrylic - ceramic - brand name bongs. We also have va...





Add a listing
The Seattle Times | October 22, 2020

Sean Quinton

Just a stones throw away from where he used to rattle rims and enthrall the green-clad fans inside KeyArena, Sonics legend Shawn Kemp is embarking on a new endeavor. The Reign Man is opening up a cannabis shop called Shawn Kemps Cannabis, which claims to be Seattles first Black-owned dispensary. The dispensary Shawn Kemps Cannabis located at 3035 1st Ave. will open Friday, Oct. 30. Kemp will be joined by his former teammate and Hall of Famer Gary Payton for a ribbon-cutting ceremony beginning at 12:45 p.m. and the shop will officially open its doors to the public at 1 p.m.....

View more in new window



marijuanamoment.net | October 26, 2020

Kyle Jaeger

Democratic vice presidential nominee Kamala Harris says she has a deal with Joe Biden to candidly share her perspective on a range of progressive policies he currently opposes, including legalizing marijuana. Separately, she also recently discussed cannabis reform in a private meeting with rapper Killer Mike. During an interview on 60 Minutes that aired on Sunday, the senator was pressed on marijuana and numerous other issues where she and Biden disagree. In response, while she didnt specifically commit to proactively advocating for comprehensive cannabis reform, she pledg....

View more in new window



marijuanamoment.net | October 17, 2020

Tom Angell

Less than two years after Missouri voters approved a ballot measure to legalize medical marijuana, dispensaries made the states first cannabis sales to patients on Saturday. NBliss Cannabis opened the doors of two separate St. Louis County locations, in Ellisville and Manchester. Missouri patients have always been our north star as we work to implement the states medical marijuana program, Dr. Randall Williams, director of the Missouri Department of Health and Senior Services, said in a press release. We greatly appreciate how hard everyone has worked so that patients ....

View more in new window



marijuanamoment.net | October 16, 2020

Kyle Jaeger

Democratic presidential nominee Joe Biden reiterated on Thursday that he supports decriminalizing marijuana and thinks people should not be incarcerated for drug possession but should instead be forced into treatment. At the same time, President Trump attempted to cast himself as the criminal justice reform candidate. The comments came during simultaneous town halls that the contenders held on competing networks. On ABC, the former vice president was pressed on the racially disparate impacts of the 1994 Crime Bill that he authored during his time as a senator. Biden defen....

View more in new window



Older cannabis industry news.
We make every effort to provide timely and accurate information, however we cannot guaranty the accuracy of these listings.
To correct a listing, please use the corrections link or contact the web master, Mark.

This web site contains no advertising. Listings in this directory are licensed business.
Reviews and editorials are the opinion of the author, not those of the National Cannabis Review.

No Sign In -- Minimum Digital Footprint
Reduce violence on the border, support local growers, keep your cash in your community, and get consistent quality
Legalize It World Wide!
.