Linking the Marijuana Industry since 2008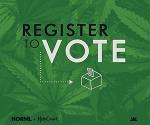 TLC Lab Supply

TLC Lab Supply
1750 delta waters Rd. #102-121
Medford, Oregon 97504




View Map

Supplies and Equipment Retail
Equipment Manufacturer
Testing Lab
Industry Services

7 days a week

WebSite

Email

Thin Layer Chromatography testing has been used in labs for years. It is taught in many University chemistry courses, with these kits it will allow the testing for THC, CBG, CBN, CBD, and more in cannaboid plant substances and products. This test is in full compliance with the guidelines of the World Health Organization concerning the safety and quality of medicinal plant materials.WHO/PHARM/92.559. cGMP-compliant andWe sell Thin Layer Chromatography cannabis test kits and supplies, U.S. Pharmacopeial Convention Certified USP This test is in full compliance with Pharmacopeial Convention Certified USP,
Updated: 2/12/2019
Listing Update Code: 3408
We make every effort to provide timely and accurate information, however we cannot guaranty the accuracy of these listings.
To correct a listing, please use the corrections link or contact the web master, Mark.

This web site contains no advertising. Listings in this directory are licensed business.
Reviews and editorials are the opinion of the author, not those of the National Cannabis Review.

No Sign In -- Minimum Digital Footprint
Reduce violence on the border, support local growers, keep your cash in your community, and get consistent quality
Legalize It World Wide!
.