Linking the Marijuana Industry since 2008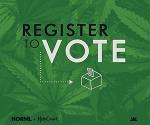 Glass City Pipes

Glass City Pipes
96 Linwood Plaza
#146
Fort Lee, New Jersey 07024




View Map

Supplies and Equipment Retail

Open 24/7

WebSite

Email

We are an only business dedicated to selling and delivering only the highest quality smoking eqipment.
Glass City Pipes is an online smoke shop headquartered in the Northern New Jersey / New York area that specializes in selling Quality Pipes at an Affordable Price. Our Company was born out of the desire to provide high-quality smoking products at a price that didnt break the bank. Were a young group of smoking enthusiasts who were tired of overpriced local and online head shops. We hope to bring you great products that we love and a great experience.
Updated: 9/3/2020
Listing Update Code: 16379
We make every effort to provide timely and accurate information, however we cannot guaranty the accuracy of these listings.
To correct a listing, please use the corrections link or contact the web master, Mark.

This web site contains no advertising. Listings in this directory are licensed business.
Reviews and editorials are the opinion of the author, not those of the National Cannabis Review.

No Sign In -- Minimum Digital Footprint
Reduce violence on the border, support local growers, keep your cash in your community, and get consistent quality
Legalize It World Wide!
.