Linking the Marijuana Industry since 2008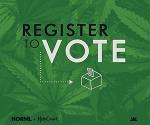 Industry News


Marijuana Majority
Medford MA


3142

About Marijuana MajorityWhat do evangelical Christian Pat Robertson, progressive media maven Arianna Huffington, conservative businessman David Koch, actor Morgan Freeman and rapper Snoop Dogg have in common?Probably only one thing: They all think our marijuana criminalization la...

Open

Law Enforcement Against Prohibition
Medford MA


3143

Founded on March 16, 2002, LEAP is a 501c3 nonprofit organization made up of current and former members of the law enforcement and criminal justice communities who are speaking out about the failures of our existing drug policies. Those policies have failed, and continue to fail,...





Add a listing
NORML | October 16, 2020

Paul Armentano

Qualified patients for the first time have above-ground access to cannabis products dispensed at state-licensed facilities. On Saturday, the states first operational dispensary will begin providing products to state-qualified patients. State lawmakers first approved legislation in 2015 to provide an affirmative defense from prosecution for select patients who possess CBD-dominant extract products. Lawmakers later amended and expanded the law to establish a state-regulated cannabis access program and to ensure that no one may be penalized for their participation in it. Unde....

View more in new window



marijuanamoment.net | October 17, 2020

Tom Angell

Less than two years after Missouri voters approved a ballot measure to legalize medical marijuana, dispensaries made the states first cannabis sales to patients on Saturday. NBliss Cannabis opened the doors of two separate St. Louis County locations, in Ellisville and Manchester. Missouri patients have always been our north star as we work to implement the states medical marijuana program, Dr. Randall Williams, director of the Missouri Department of Health and Senior Services, said in a press release. We greatly appreciate how hard everyone has worked so that patients ....

View more in new window



marijuanamoment.net | October 16, 2020

Kyle Jaeger

Democratic presidential nominee Joe Biden reiterated on Thursday that he supports decriminalizing marijuana and thinks people should not be incarcerated for drug possession but should instead be forced into treatment. At the same time, President Trump attempted to cast himself as the criminal justice reform candidate. The comments came during simultaneous town halls that the contenders held on competing networks. On ABC, the former vice president was pressed on the racially disparate impacts of the 1994 Crime Bill that he authored during his time as a senator. Biden defen....

View more in new window



StoptheDrugWar.org | October 14, 2020

The Supreme Court slaps down the latest effort to reschedule marijuana, Pennsylvanias governor is again calling on the legislature to legalize marijuana, New Zealand votes on marijuana legalization on Saturday, and more. Marijuana Policy US Supreme Court Wont Hear Marijuana Legalization Case. The US Supreme Court has declined to hear a case arguing that marijuanas classification as a Schedule I controlled substance is unconstitutional. The three-year-old case was filed by former NFL player Marvin Washington and several other medical marijuana patients. The 2nd US Circuit....

View more in new window



NORML | October 12, 2020

Paul Armentano

Voters on Saturday will decide on a nationwide referendum to legalize the possession and use of cannabis by those age 20 or older. The binding measure, entitled the Cannabis Legalisation and Control Bill, is one of two ballot questions that will be decided alongside the General Election on October 17. The election was initially scheduled for September 19, but was delayed as a result of the COVID-19 pandemic. Early voting has already begun. The referendum, which has been endorsed by NORML New Zealand, mandates lawmakers to establish rules and regulations permitting the com....

View more in new window



marijuanamoment.net | October 13, 2020

Kyle Jaeger

The governor of Pennsylvania is at it again, delivering yet another speech on Tuesday about the need to legalize marijuana in the state. For someone who just last year came out in favor of the policy change himself, Gov. Tom Wolfs D repeated criticism of the Republican-controlled state legislature for failing to enact cannabis legalization in the months since is notable. In what has now become a monthly series of press appearances focused on legalization, the governor has stressed that marijuana reform could generate tax revenue to support the states economic recovery fro....

View more in new window



Older cannabis industry news.
We make every effort to provide timely and accurate information, however we cannot guaranty the accuracy of these listings.
To correct a listing, please use the corrections link or contact the web master, Mark.

This web site contains no advertising. Listings in this directory are licensed business.
Reviews and editorials are the opinion of the author, not those of the National Cannabis Review.

No Sign In -- Minimum Digital Footprint
Reduce violence on the border, support local growers, keep your cash in your community, and get consistent quality
Legalize It World Wide!
.