Linking the Marijuana Industry since 2008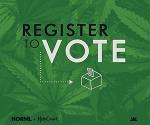 Industry News


Weedable
Winter Park


15063

Weedable.com is social media for medical marijuana users and dispensaries. Our mission is to promote the legalization of medical marijuana across the globe through social dialogue by people just like you. Join the movement today
Weedable.com is social media for medical marijua...

Open

Florida Cannabis Coalition
Ybor City FL


3159

We are your neighbors. So come out and meet us and learn all you need to know to about how you can take part in the legal Medical Cannabis industry in Florida. You will meet and network with others in the business and make the contacts you need to succeed. We are committed to hel...

Open





The Florida Healing Connection
Jupiter FL


15215

We have already helped over 700 clients find medical marijuana doctors throughout Florida


Temporarily Closed




Add a listing
marijuanamoment.net | August 9, 2020
Kyle Jaeger
Sen. Tina Smith D-MN talked up her new marijuana legalization bill during a speech on racial justice that she delivered on the Senate floor on Thursday. The senator, whose Substance Regulation and Safety Act was introduced late last month, said that ending cannabis prohibition could help law enforcement devote more resources to serious crimes, rather than continue to criminalize people in a racially disparate manner. We could actually improve public safety by devoting resources to combating violent crime, rather than over-enforcing low-level offenses in communities of col....
View more in new window
NORML | August 3, 2020

NORML is very proud to announce a new partnership with our friends at HeadCounts Cannabis Voter Project to register voters who want to make marijuana legalization a reality across the United States. To do this, were setting a goal of registering thousands of new voters over the next three months, as well as helping our supporters update their voter registration status to make sure they are eligible to cast their ballot on November 3. Get registered now and/or confirm that your information is up to date. Next, share this tool with your friends and networks to make sure....

View more in new window



marijuanamoment.net | August 5, 2020

Kyle Jaeger

A 70-year-old woman is suing the Walt Disney Company over her arrest at Disneys Magic Kingdom in Florida last year for possession of CBD oil, her attorneys announced on Wednesday. Hester Burkhalter, a grandmother who suffers from arthritis, was arrested after an off-duty sheriffs deputy discovered the oil in her purse at a security checkpoint. Her detention was filmed and created headlines across the world. While the charges were subsequently dropped following a 12-hour stint in jail, shes now seeking compensation from the massive entertainment conglomerate. Shes got a le....

View more in new window



Marijuana Policy Project | Jul 31, 2020
Kate Zawidzki

Now its up to the Senate, and you can help.
Several big measures have been put forth by the House of Representatives in the past 24 hours. Here is a quick rundown of the key provisions and how you can help: Protections for legalization programs The House voted to protect state legalization programs from federal law enforcement. The Blumenauer-McClintock-Norton amendment was added to a budget bill called the CJS, which received a huge vote in support 254-163. Thanks to all those who reached out to their lawmakers The bill now goes to the Senate. Click here to send a message to your Senators in support of this measu....
View more in new window
NORML | July 30, 2020

We did it Again Today, for the second time in history, the House of Representatives by voice vote approved legislative language restricting the Department of Justice from interfering with the tens of millions of consumers and businesses operating in legal marijuana states. Named the Blumenauer-McClintock-Norton-Lee amendment, this bipartisan proposals final vote total was 254 to 163, with 97 percent of the Democratic caucus 222 of 228 and 16 percent of the Republican caucus 31 of 188 in favor. The American people are demanding a change to our outdated cannabis laws and I....

View more in new window



marijuanamoment.net | July 31, 2020

Kyle Jaeger

A Democratic senator filed a new bill to federally legalize marijuana on Thursday, creating yet another potential avenue through which Congress could enact the policy change. This piece of legislation, sponsored by Sen. Tina Smith D-MN, would remove cannabis from the Controlled Substances Act and direct several federal agencies to develop regulations for the plant. Titled the Substance Regulation and Safety Act, the bill would deschedule cannabis, require the U.S. Department of Health and Human Services HHS to develop rules that treat marijuana the same as tobacco, create....

View more in new window



Older cannabis industry news.
We make every effort to provide timely and accurate information, however we cannot guaranty the accuracy of these listings.
To correct a listing, please use the corrections link or contact the web master, Mark.

This web site contains no advertising. Listings in this directory are licensed business.
Reviews and editorials are the opinion of the author, not those of the National Cannabis Review.

No Sign In -- Minimum Digital Footprint
Reduce violence on the border, support local growers, keep your cash in your community, and get consistent quality
Legalize It World Wide!
.